Quote:
Thanks, but not my bike anymore....i sold it a few months back. Wish i could have kept it and got the new one too.
Yes, I remember reading you post about going to the dark side
---
---
Last edited by oldschool; 11-24-2012 at

08:24 AM

.
Senior Member
Join Date: Jun 2012
Location: Anniston, AL
Posts: 198
Quote:
I bought the Chrome Irate Maltese Cross, powdercoated it gloss black to match the frame and painted the small center cross red to match the stripe on the wheels.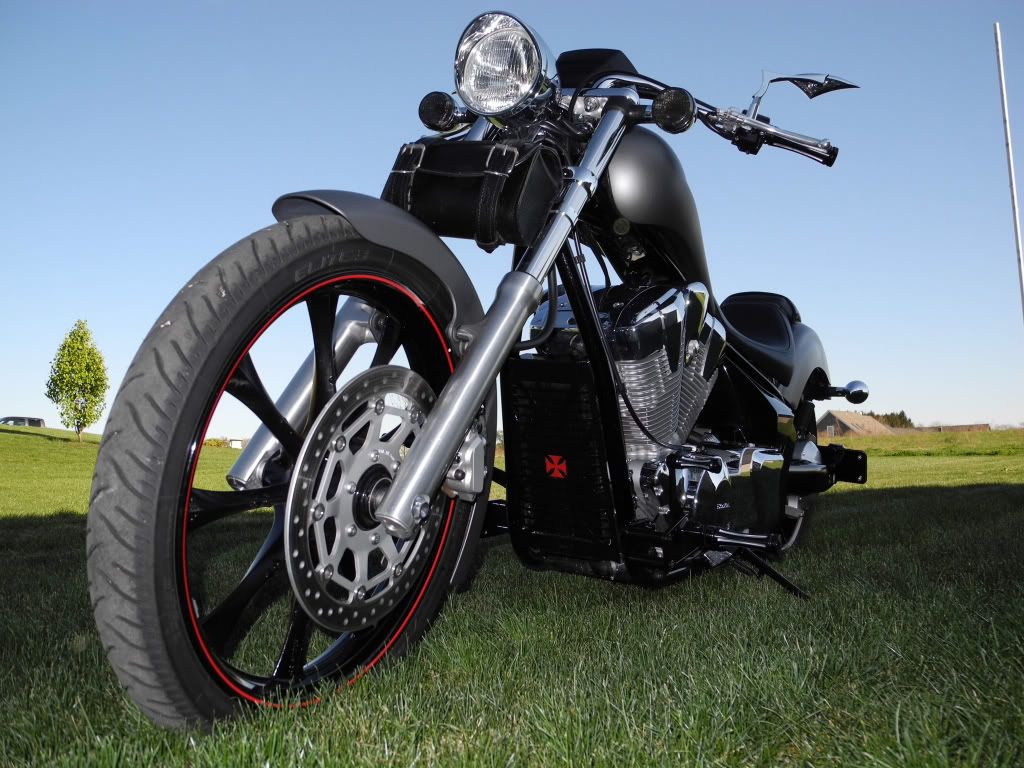 Thats the same set up I have. I left my cross black though
I have the tribal as well. Its in my gallery pics.
---
Bilt full face w/pump,bilt half shell,grill cover,demon cycle mirrors,xk glow pod red LEDs,willie swingarm bag.
I never wanted a cover,cuz I dont want to draw attention to the radiator. I like how it kinda blends in jus as stock. Jus my two cents

Sinister1
---
sinster1-2010 matte silver,accutronix side mount plate holder,zombie levers,MFR MONGOS,custom mirrors,DLX spike t-band chrome grips,accutronix air cleaner adapter,demons cycle spike chrome air cleaner,L&M lowering spring
These are not for the Fury.
---
86 Intruder; 79 XS650; 11 Fury #776
Freedom is life behind bars.
Only a biker knows why a dog sticks his head out of a car window
Quote:
These are not for the Fury.
Nope!! VTX Will not fit.
---
MELIORA SPERO
Try this one. If you still have a problem click on Honda and scroll down to Fury
Results for Honda:Fury
I got mine through Ebay buy it now or make offer. Paid $80.00 including shipping.
---
Last edited by oldschool; 11-24-2012 at

04:30 PM

.