"30" Year Anniversary for Mr.& Mrs. KenD
---
Today is my wife and I's 30 year wedding anniversary... Praise and Thank You Father! This Beautiful Woman knows me as my Father knows me... and Both Still Love Me...LOL! She is an answered Prayer in a time of my destruction and she was part of God's Plan in rescuing me... we were married Dec. 18, 1982, she was 16 and I was 18... next to my salvation she is the Greatest thing in my Life this side of Heaven... I could go on and on.... you've never seen us so here's a couple of pics from today!
[IMG]
521434_10151160039982539_495379074_n (640x427)
by
Dixie110
, on Flickr[IMG]
[IMG]
45003_10151160035062539_1321730865_n (640x409)
by
Dixie110
, on Flickr[/IMG]
Congrats my friend & hope u-all have many many more !
!
Great milestone!! Congratulations.

Sent from my DROID RAZR using Motorcycle.com Free App
---
"ZOMB3" Aug. 2012 Fury of the Month
Sumo X kit, Platinum air ride, DLX Grips & Pegs, Billet Blade Levers, Spike Intake, PCV, Raw Designs Blades, MFR 3" Forwards and Pipe. 23" front wheel, 10* trees
[YOUTUBE]


I wanted to also share a song in our celebration.... thank you!
Congrats and Happy Anniversary!
---
2012 Fury of the Year
June 2012 Fury of the Month
Congrats Ken! You guys look great. And I am a HUGE Stryper fan. What can I say, I'm a child of the 80's. I hope you guys have 30 more or more.
Happy Anniversary! Many more to ya!
---
Life is good!
June 2010 FOTM
Nov 2015 FOTM
Congrats you too. Your wife's hair looks a lot better than yours, lol.
I am a Stryper fan also. This pic was about 5 years ago when Michael Sweet was touring with BoSToN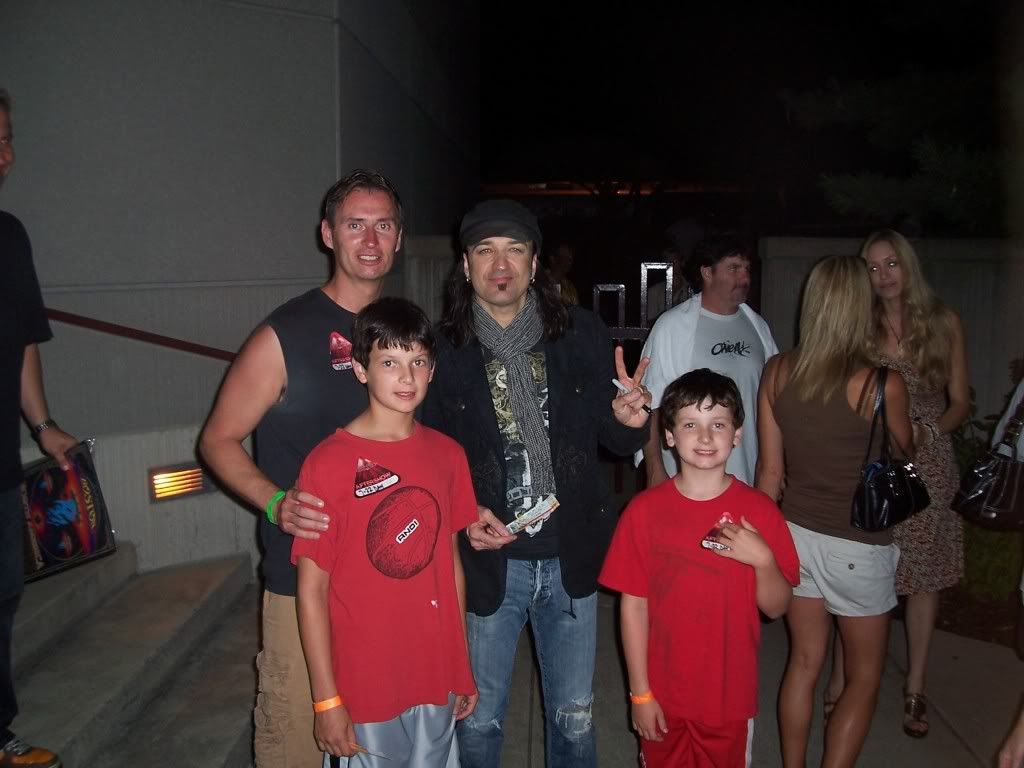 ---
Judge, Jury & Bulldozer
Thank ya'll... It has flew by and been plum wild.... I truly am Blessed!
my oldest daughter had our wedding photo enlarged... they gave it to me for a present, Wife was Beautiful as ever but me... well I was kinda weird looking in a blue leisure suit.... that I graduated 8th grade in...LOL.... I think I've leveled off a little now...LOL!
Leisure Suits
LMAO
I had one of those as well and laugh every time I see a pic of me in it !