Member
Join Date: Jul 2011
Posts: 90
Quote:
Hey ya'll... picked up my 2010 Fury ~8 weeks ago and found the site... been poking around looking at all the killer bikes and upgrades - getting lots of ideas!!! Been riding most my life, raced CCS (southwest lightweight superbike) in my younger years. Owned quite a few bikes in my days and have really takin' to the Fury. Anyway, look forward to meeting the members all the future sharing! - Dano
Welcome, Im up north in the Arrowhead area, here is my Fury
Arizona is one of the best states to own a motorcycle "chopper" you can ride pretty much all year long!!!
Sent from my iPhone using
Motorcycle.com App
Junior Member
Join Date: Oct 2012
Location: Phoenix, AZ
Posts: 4
Thanks for the welcome! Finally got a chance to snap some pics of the ride... Weather is getting perfect here for fall riding.... putting in some good miles....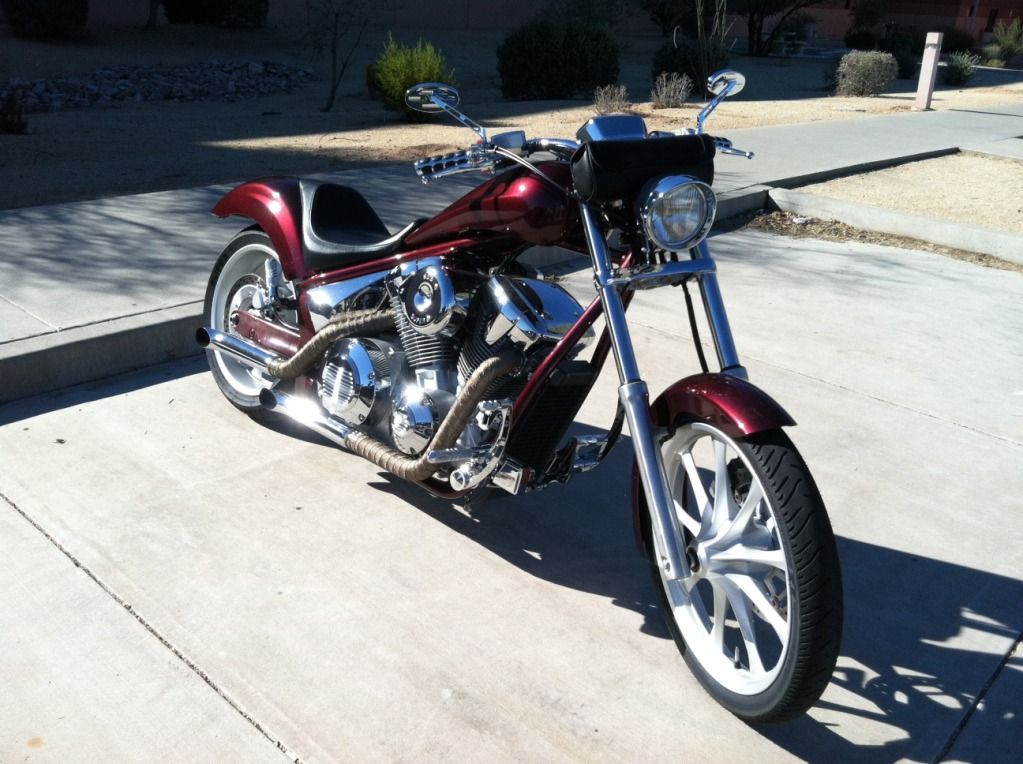 ---
It ain't a motorcycle baby, it's a chopper...