Hey guys,
I've always thought once the 2010 Matte Silver Fury hit the floor that it needed a matte finish to the wheels/frame/controls etc to really make the bike pop. Well we got our 2011 White Fury in and low an behold it had the matte finish that I thought would look killer with the Matte Silver tank/fenders. So I got with the owner and proposed the idea, he thought I was crazy but gave me the go-ahead to tell service to get started on swapping them.
So I figured I would post up the pics and see what you guys think?
I wont worry about "Before" pics since you guys know what the before shots would look like
.
UPDATE - 1/19/11
Finally got the exhaust/intake and a few other things in for the Matte Silver Fury.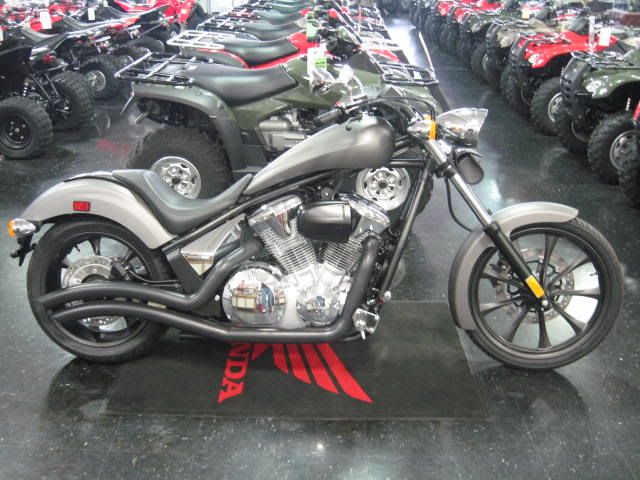 Put a couple things on the White one as well. I didn't particularly like the seat idea on this one but the owner put his foot down so I had to order it haha. The red does help make the wheels pop but I just wish it was something other then flames but everyone has their own opinion.