Discussion Starter
·
#1
·
This will take several post.
I like taking long trips and camping, but storage space is limited on the fury. In the past I have strapped everything to the back seat and made do. Ever since I put my gangster fender on the rear I have been trying to figure out how to make a trailer hitch that didn't look like a$$. An idea hit me about a month ago and with the help of my very talented buddy, Matt Jordan, we made and installed a hidden receiver hitch on my bike.
This will be a long post but should be entertaining. It started with a sketch of what I envisioned on some cardboard.
We the took the fender off to see what we had to work with. The ideas started flowing. This project was very fluid and it was definitely a "refine" the design as we went.
We discovered that 3/8"x1 1/2" flat bar would slide very snugly into the rear sub frame. So we determined the arc needed to keep the sub frame inside the fender and then glued several sheets of cardboard together to get simulate the thickness of the flat bar. We then made a cardboard template of the frame for the hitch.
My buddy cutting the templates out.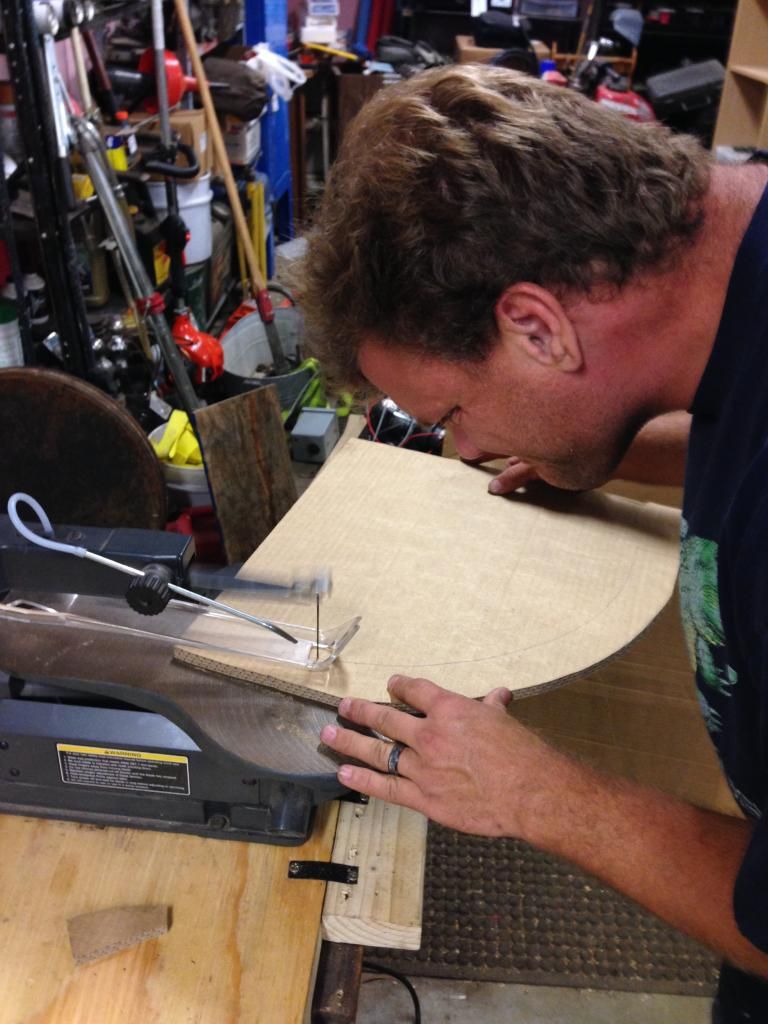 The first rail, second rail and then the cross supports. Houston we are ready for take off.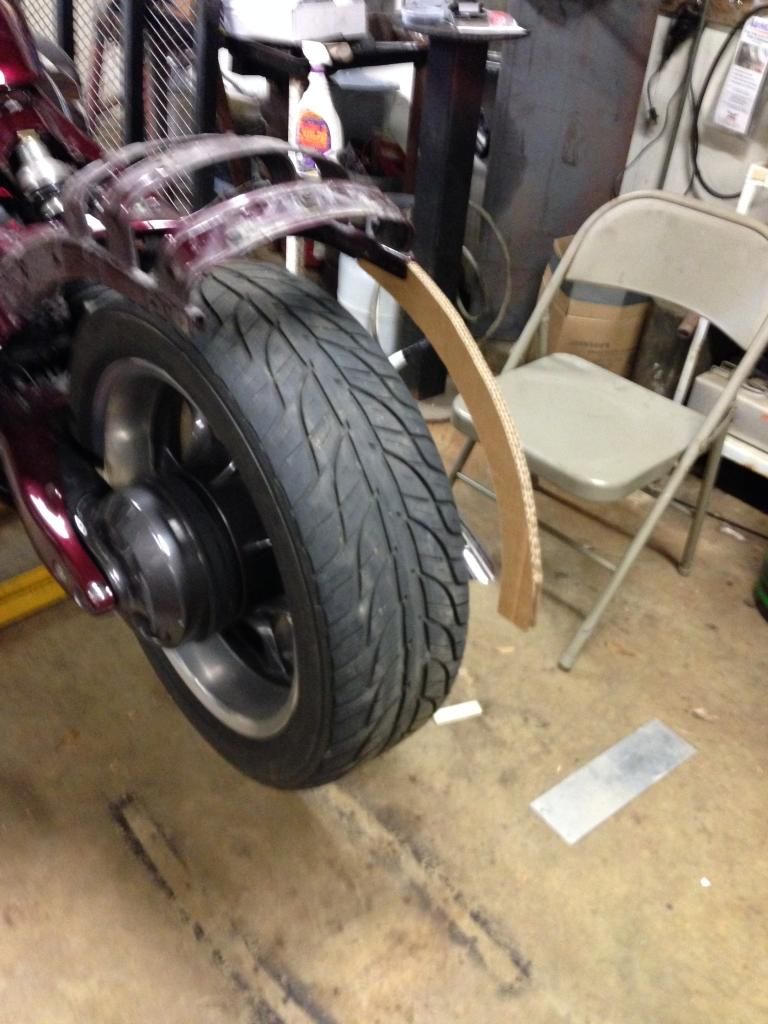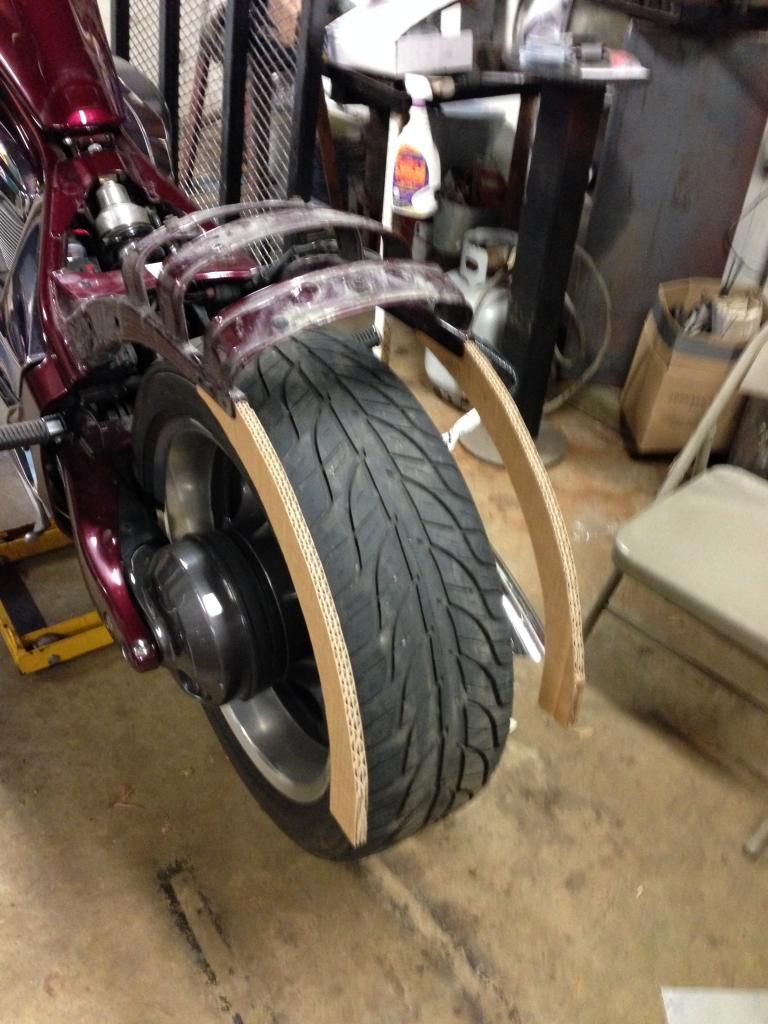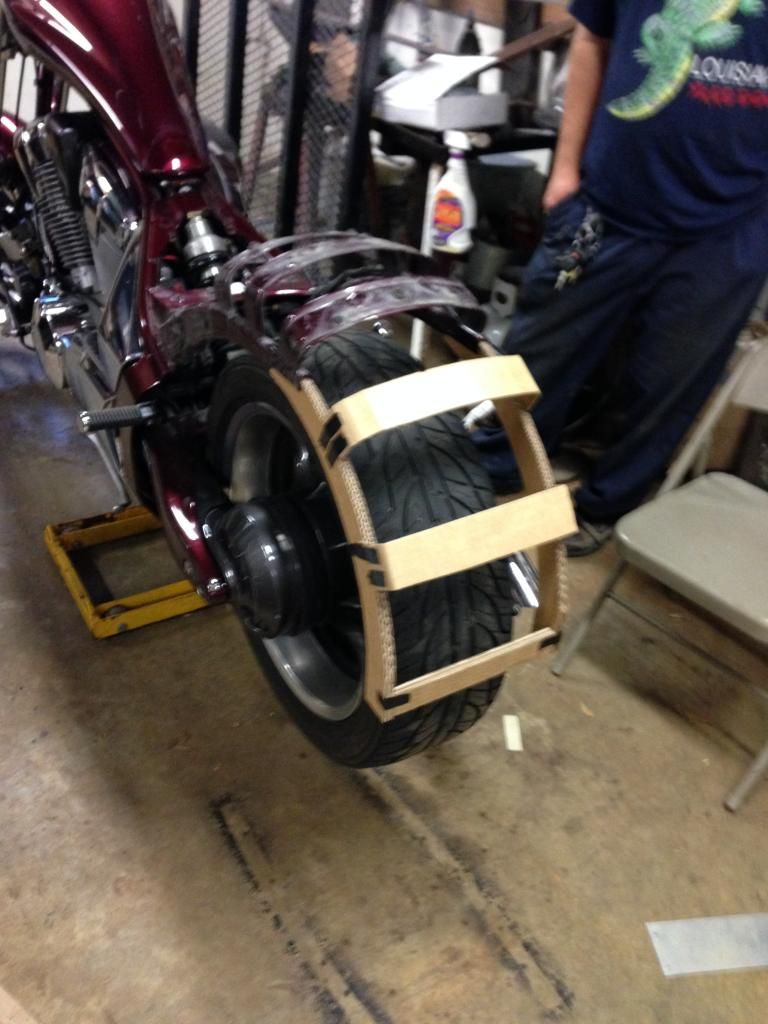 Of course we put the bike on the ground and proceeded to jump up and down on it it ensure the frame wouldn't contact the tire.