Discussion Starter
•
#1
•
Thought I would post a quick DIY on how to remove the connectors, the big white ones, that are located inside the headlight. Being able to remove and replace these easily allows the chrome braid to be slide on over the cable looms that run to the Speedo, Handlebars and the main one that disappears under the tank.
Pictures speak a thousand words so here they are;
First slide the door open with a small flat screwdriver as shown in the following 3 pictures ...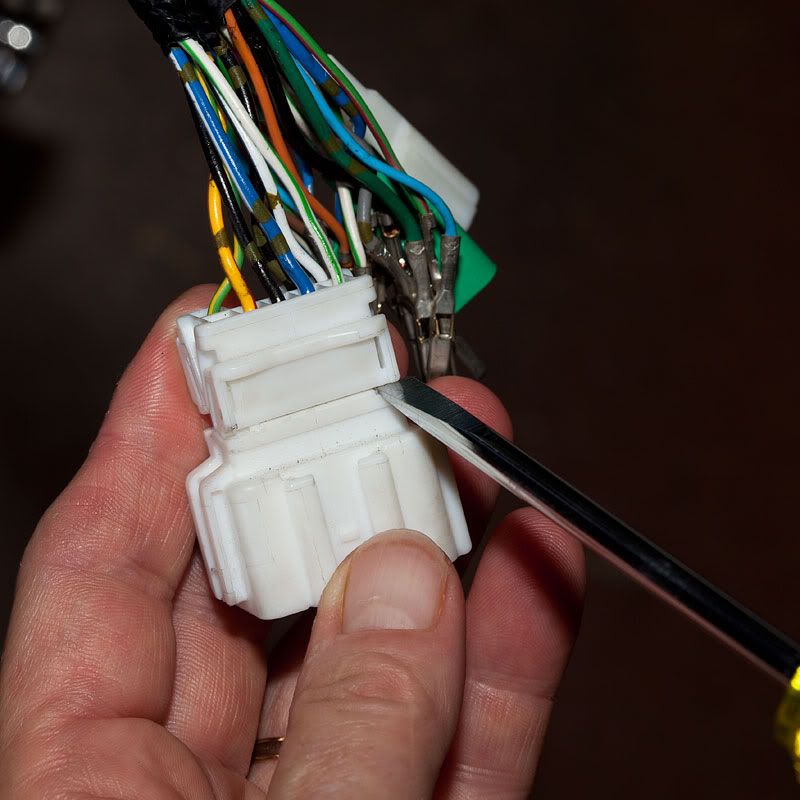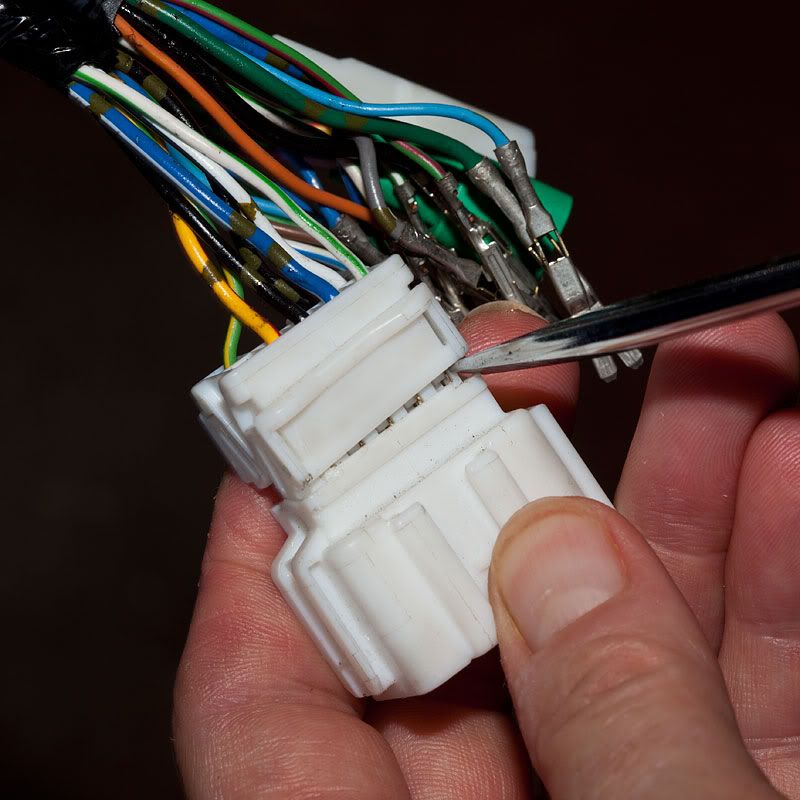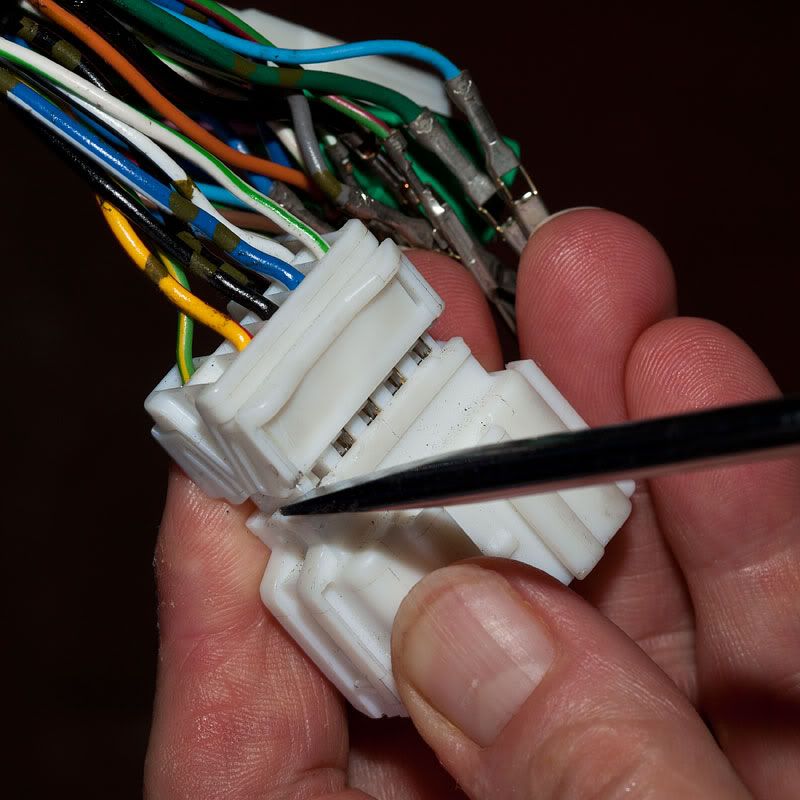 Now take a small flat jewelers screwdriver and press it into the hole as shown, you will feel a small click when the tab bends back, you only have to press it in about 1mm. Sometimes it is easier if you have somebody wobble and tug on the wire as you press the tab in.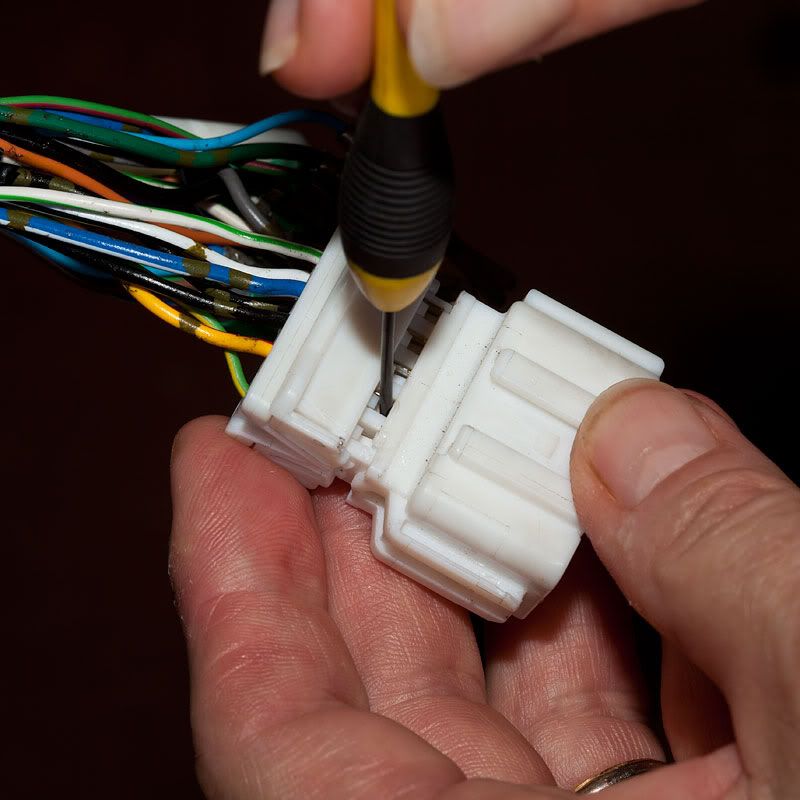 Here you see the wire and its pin removed from the connector. The tab fits in the square hole and locks it in place.
Okay, here we have a cable that has had the braid slid over the remaining small connectors. To do this easily tape all the connectors and wires up in electrical tape, and most importantly they must be located individually along the cable as shown below. If you don't separate the plugs etc you will never fit the braid over them. Take you time with the braid as it is a bit fiddly, you have to push it on, pulling only makes it tighter. When on the cable fully you can then pull it to shrink it back to be a firm fit on the cable and trim off the excess. Tape or use the heat shrink provided to terminate the ends.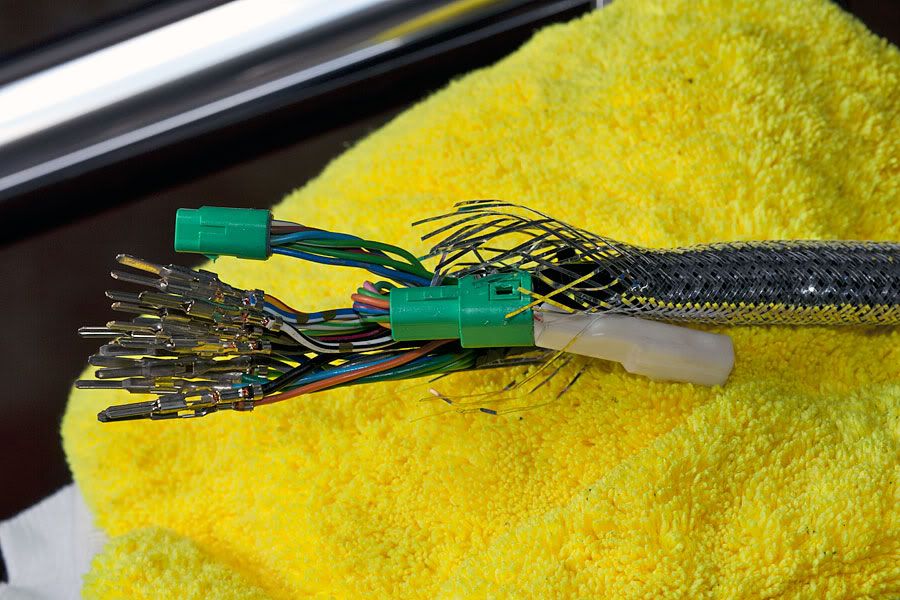 IMPORTANT: Photograph and draw a picture of where all the wires go in each plug before removing.
The pins simply push back into the housing and snap into place when all the braid has been fitted.
Here is the link to the braid that I used - cost around $25
CHROME BRAID
or search " BRAIDED CABLE/HOSE/WIRE/LINE Stainless Steel LOOK Cover " on eBay.