Discussion Starter
·
#1
·
Hi all, I'm back again with the now completed forward controls fitted. For those new to the forum these controls were made in my garage with a hacksaw, file, angle grinder, electric drill, arc welder and buff pads .... not to mention hours of sweat, lots of wet & dry paper and thanks to Redback Choppers for letting me use their lathe.
The new brake pedal has been reconstructed from Tony_Fury's old brake pedal center with a new stainless steel arm welded to it. The arm I bent in the garage using a cheap press (car jack type) that I borrowed.
The brake pedal is a piece of 22mm stainless bar with 5 grooves machined in it for the O rings, a 10mm button head stainless bolt holds it on.
The gear shift is dead original, all I had to do was put a 1" spacer behind it to get the pedal closer to the toe for easy shifting. I will be making an entire new gear lever to match the brake pedal to keep the O ring theme going. Also thinking of turning up a set of stainless/O ringed footpegs to match and then finally the same with the pillion pegs. Will probably just use the pegs for shows etc.
The gear linkage turned out great, a piece of 8mm stainless rod and 1 1/2 marine bottle jacks. The bottle jacks allow easy adjustment and also caps the end off nicely. If building this I would add 5 mm to the length of the rod.
I have added the drawings (end of post) for these FC if anybody is feeling a bit handy or bored. They are nearly 4" forward, I am 6 foot and my knee has about 1 1/2" of clearance from the spike air cleaner intake elbow. What I like is the minimal amount of metal required compared to the billet products.
Anyway, here are the pictures / plans ...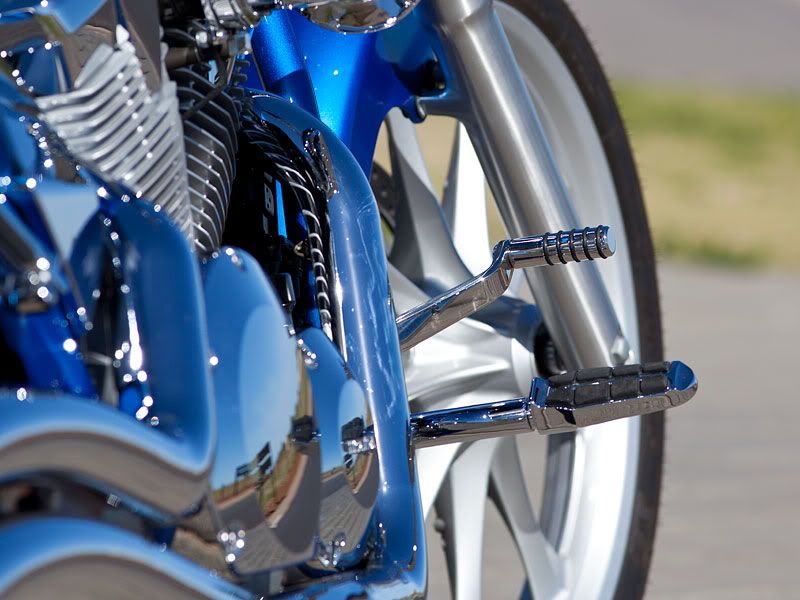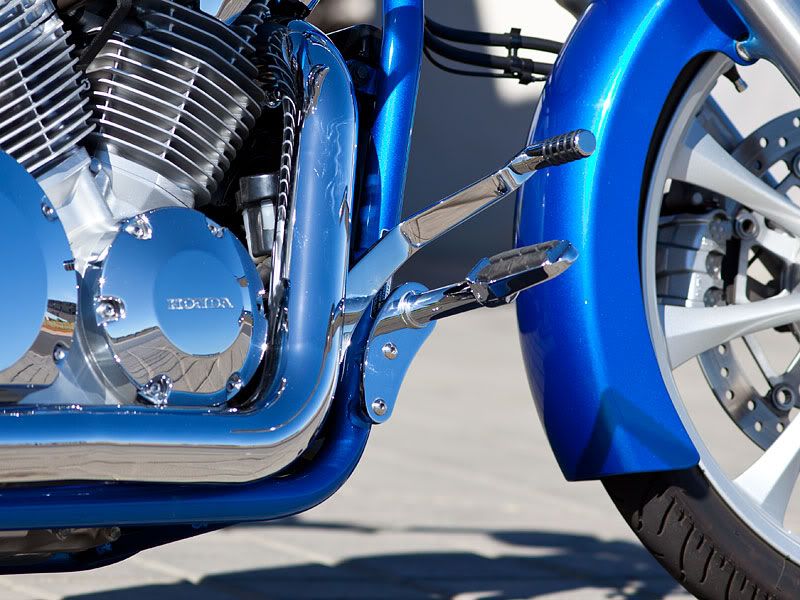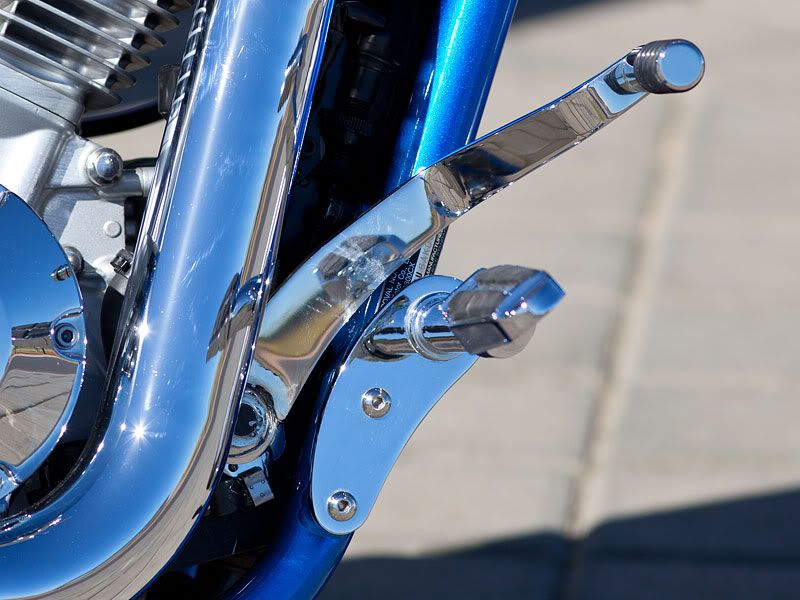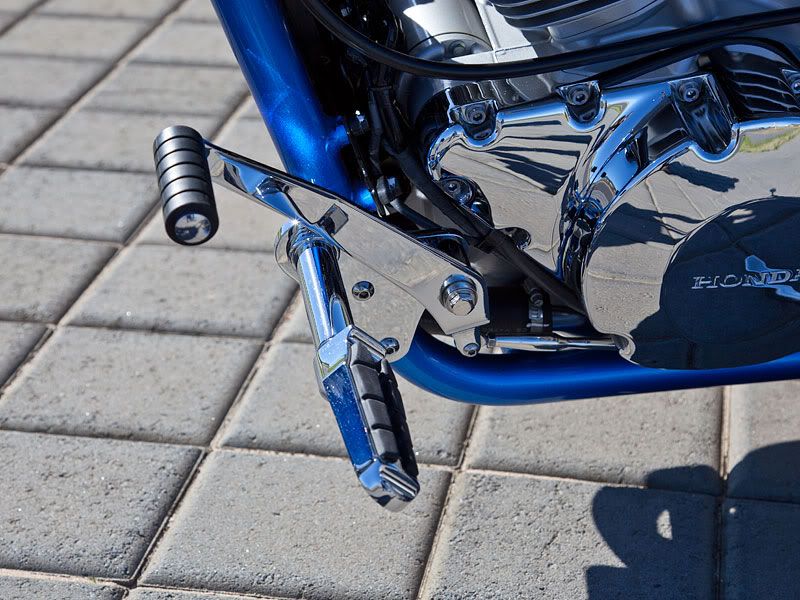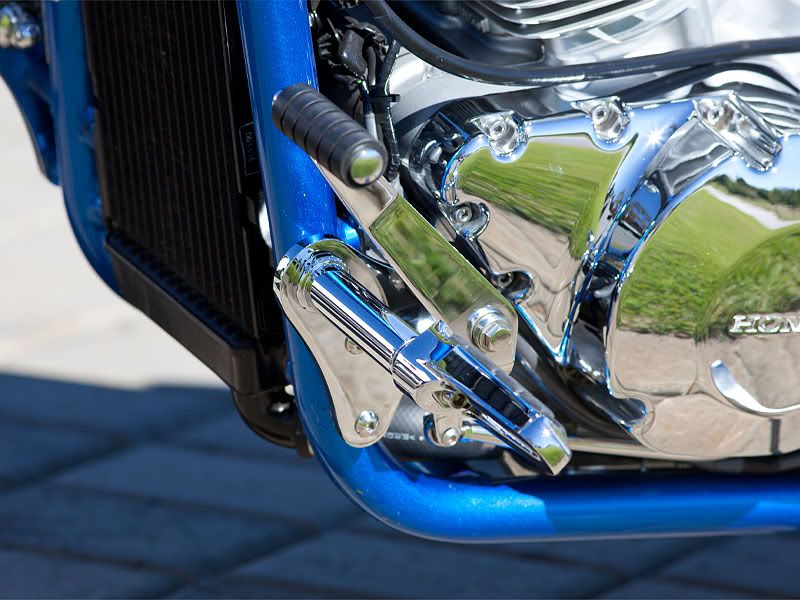 http://i926.photobucket.com/albums/ad110/gxjolli/HONDA FURY - FORWARD CONTROLS/FC_LHS1.jpg