Hi all,
Been developing a set of 3" + forward controls for the FURY while attempting to utilize as much as possible of the original mechanisms, eg Brake & Gear levers.
The brake pedal is just going to be cut and extended, no way out of this, haven't removed the master cylinder as yet to see if it is relocatable but will keep it in mind.
The set in the pictures below are about 3/4" narrower than the original foot pegs, frame to end of peg. In this configuration you can still use the original gear lever, with a 1" spacer behind it, see photos, and rod with an angled extension to join the two.
On the bike these still seem to be much too wide. When you push the pegs 3 - 4 inches forward your legs and ankles have much more clearance around the motor etc. I am going to machine the pedestal back another 3/4" but doing so will mean I have to bend the gear shift straight below its pivot point to clear the frame as it also has to go towards the bike 3/4 inch. I will probably just make an entire new gear lever which will end up being easier anyway.
All you riders that already have forward controls fitted, how far is the end of the peg from the frame?
All the parts have been cut with a hacksaw and shaped with a file, draw filed and then sanded smooth. They are just plain mild steel and will be chromed in the finished product. The standoff and gear lever spacer I made on a friends lathe.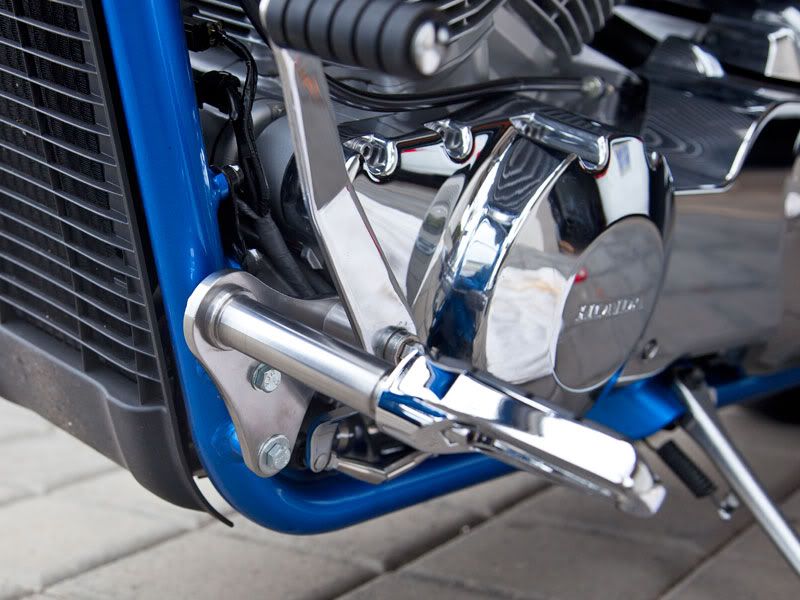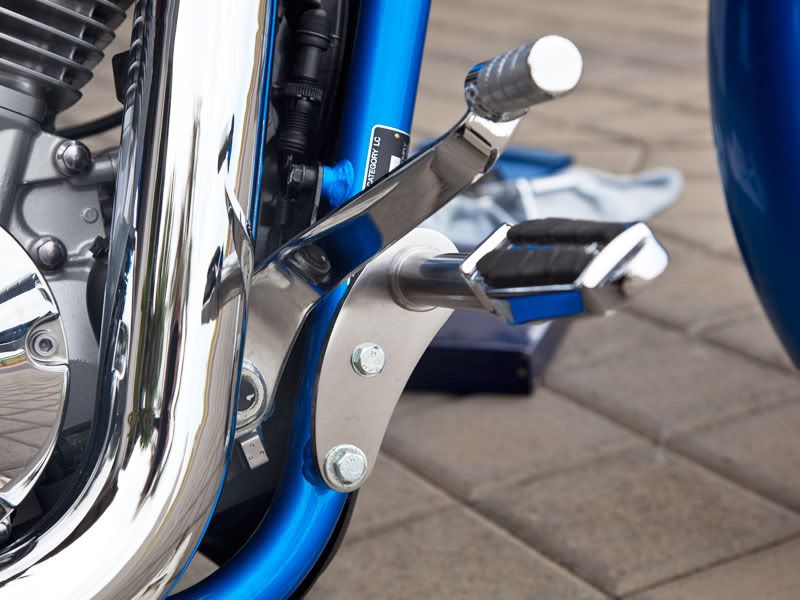 The brake lever has to be cut and extended.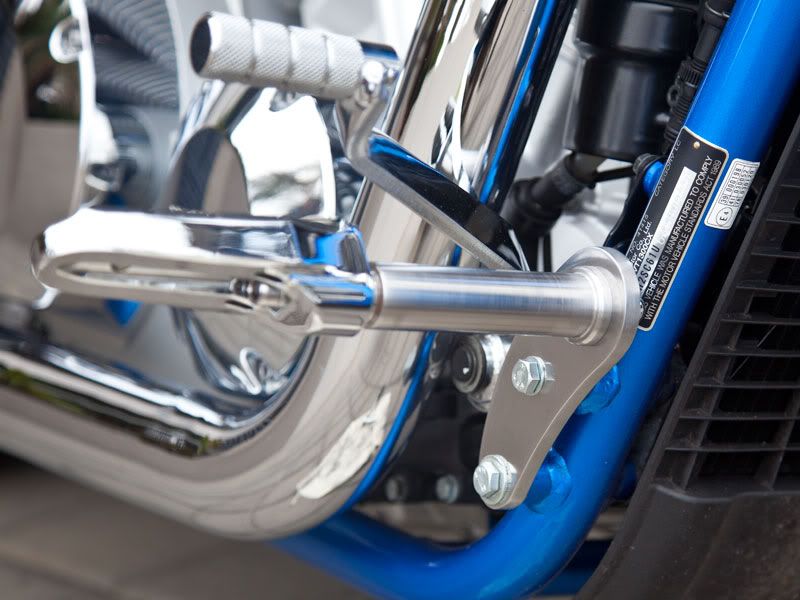 The chrome dome nut is from the handle bars. (Risers fitted).
All bolts and washers are only for the mock up for sizes and photos, the finished article will be Button head stainless steel hex drive.
The gear linkage will be replaced using an 8mm stainless steel rod and a stainless steel 6mm "Bottle jack", you can see one cut in half at 45 degree bend under the gear lever. These have a left and a right hand thread and obtainable at any marine shop. If you make it like shown in the photo you will need two as you need both ends with a right hand thread and you can use the original linkage still to connect it.