Discussion Starter
·
#1
·
I went riding with a group of guys today from roadstarraider.com. One of them built an electronic cruise control set up for their bikes. There were 3 Raiders in the group that had it. I will say I was a little jealous every time I saw them drop their right hand down to let it rest. after 235 miles I was wishing I would have had it to say the least. So i talked to Rob about building a kit for the Fury. He is going to do it for me and I was wondering if anyone else might be interested in it after he is done. He is going to be out of town at a rally in NC, I think, in August and he said he will need my bike when he gets back.
Here is what the set up looks like. And he said the price will probably be in the same range.
customraider.net - motorcycle cruise control
This was the four button set up on his bike.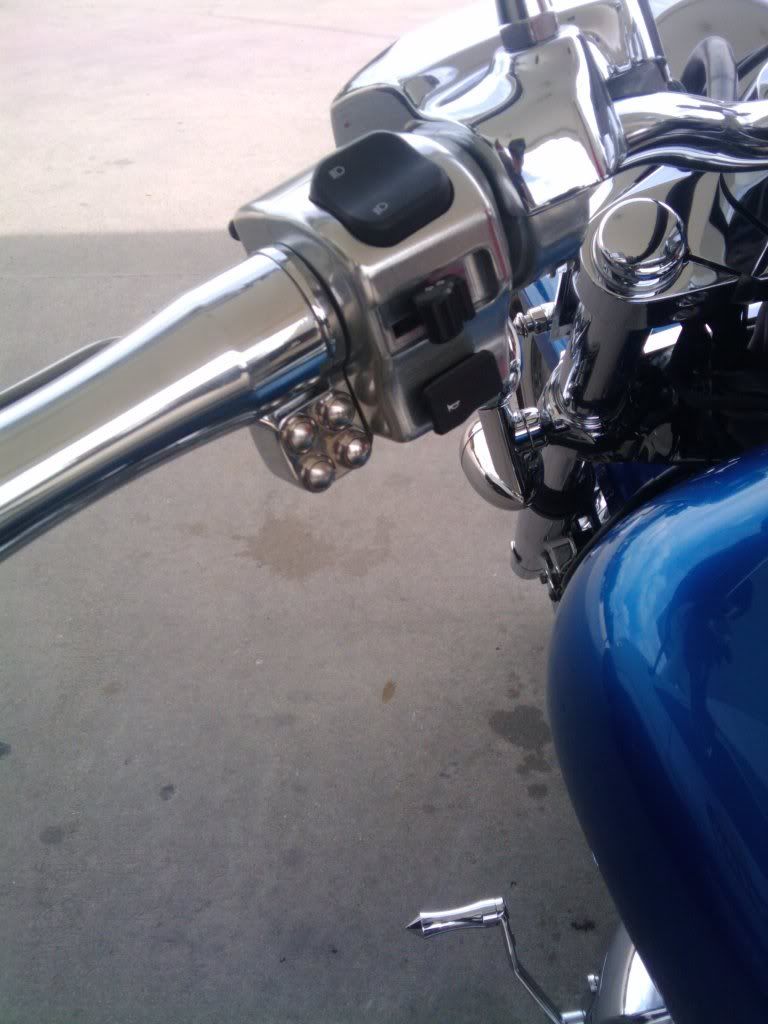 And the 2 button which is what I will get on my friend Paul's bike.