Discussion Starter
·
#1
·
Hey everyone, new here. Thought I would share pics of my fury.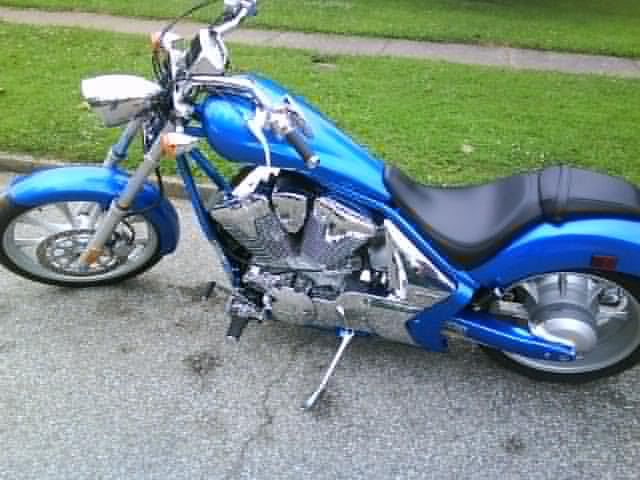 Sorry for the poor cell phone camera. The story behind this is as follows:
I took delivery July 11 2009. Traded my 06 shadow vlx in for it. Loved it from the get go, so much fun to ride around. Had great times on it, that is until Nov. 15th 2009, I was riding around downtown (all roads downtown here are one way) and I was cruising at exactly 27 mph. This driver ran a red light and turned the wrong way onto the one way and hit me head on. The result: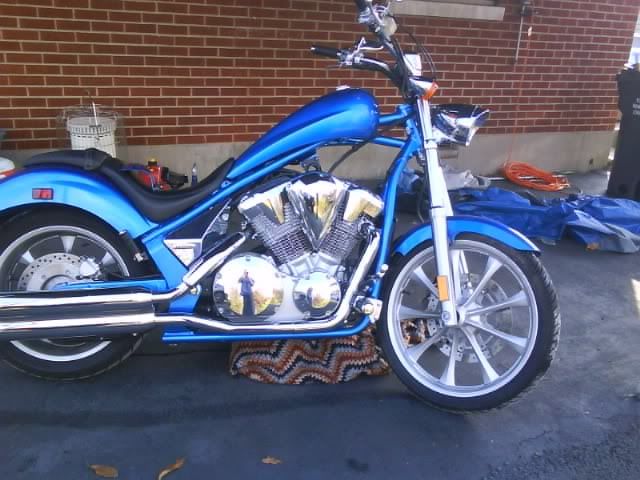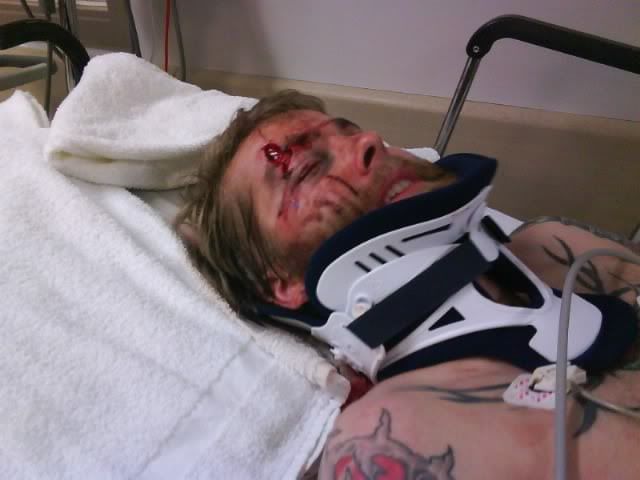 If you look closely at my eye, you can see blue paint chips off of the bike. When she hit me, I flew up and over the handlebars, bruising my shoulder and hips and knees then went face first into the windshield, busting it open, I bounced off the hood and hit the back of my head on the concrete. Spent 10 hours in the ER, luckily no broken bones and just some nice cuts and bruises. Even more lucky since I didnt have a helmet on.
The bike was totaled out 3 days later, I only had 1565 miles on it...
Moral of the story, watch out for idiots who dont know what a one way sign means or even a red light.