UPDATED!! Skulls!!! Spikes!! Oh my!!!
i've decided to adorn my bike with as many skulls and spikes as possible... eventually i want to black out the engine too... going for that Road Warrior look... or something the bad guy in the Highlander would ride. LOL
i'll keep track of the insanity in this thread.
first up is my cheesy license plate cover (there's bullet license plate bolts too!):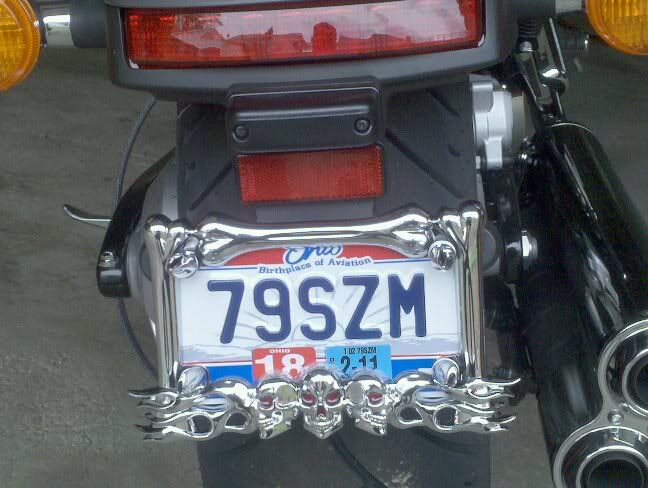 next we have new Scythe mirrors: