Discussion Starter
•
#1
•
Hey all,
Completed the next little project last night and thought a few of you might get some ideas, even L&M could make these for the Fury as it is basically a bolt on job.
I got sick of those ugly holes and bolts under the triple trees (8 degree) and decided to do something about it, well it was actually the wifes idea (had to say that as she is standing over my shoulder). Had some stock stainless bar left over from brake pedals and foot pegs so I turned up a large and two small spikes to cover the holes.
The large one mounts on a stud that screws into the bolt head. I had to take it out and drill a 12mm deep hole in the head and tap it to 8mm. The spike is tapped the same and an 8mm bolt with a long thread was used as the stud, just cut the bolt off and use the thread part. When you screw this in you will find that it is not square to the triple tree surface as the main bolt is 8 degrees offset. I used a soft face hammer and bent the 8mm bolt square to the tree surface after it had been tightened in the main bolt.
The two small spikes are easy, I just replaced the headlight mounting bolts with stainless bolts that are long enough to go through the tree and stick out about 10mm. I think they were 60mm long. The headlights I bolted on first, just run a nut all the way up and tighten using a tube socket, then the spikes just screw on the end for decoration The holes in the trees are 19mm so I turned a small shoulder on the spike that goes up inside this hole about 5mm, just to keep it all centered.
Hardest part is getting hold of them to tighten them up, used a thin leather belt and some large pliers, seems to have worked okay but will mark the back of them and drill a small hole for a grub screw eventually.
Of course the best part ..... the piccccys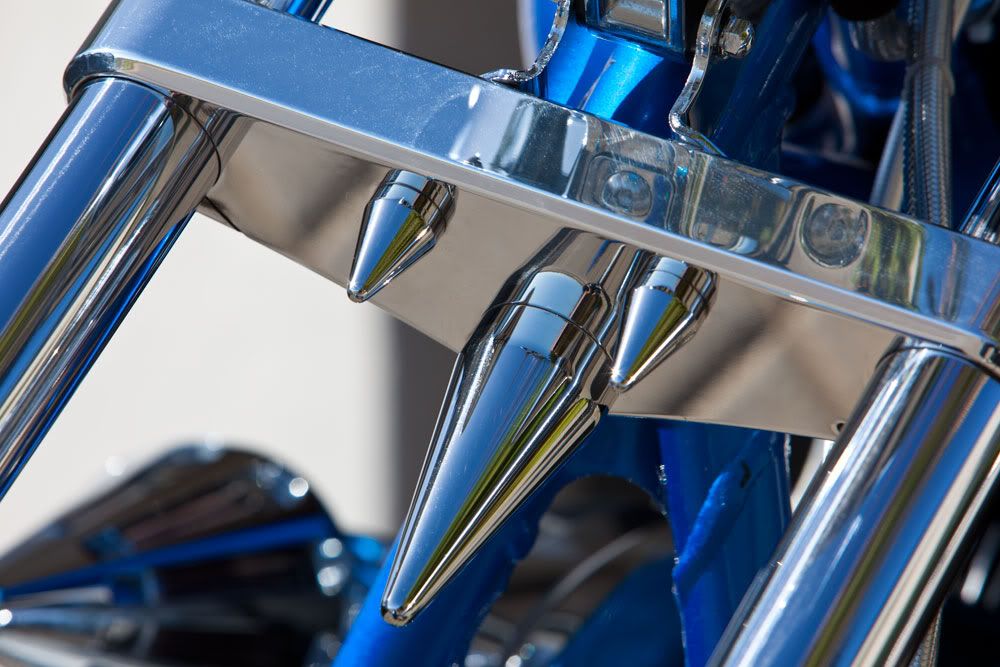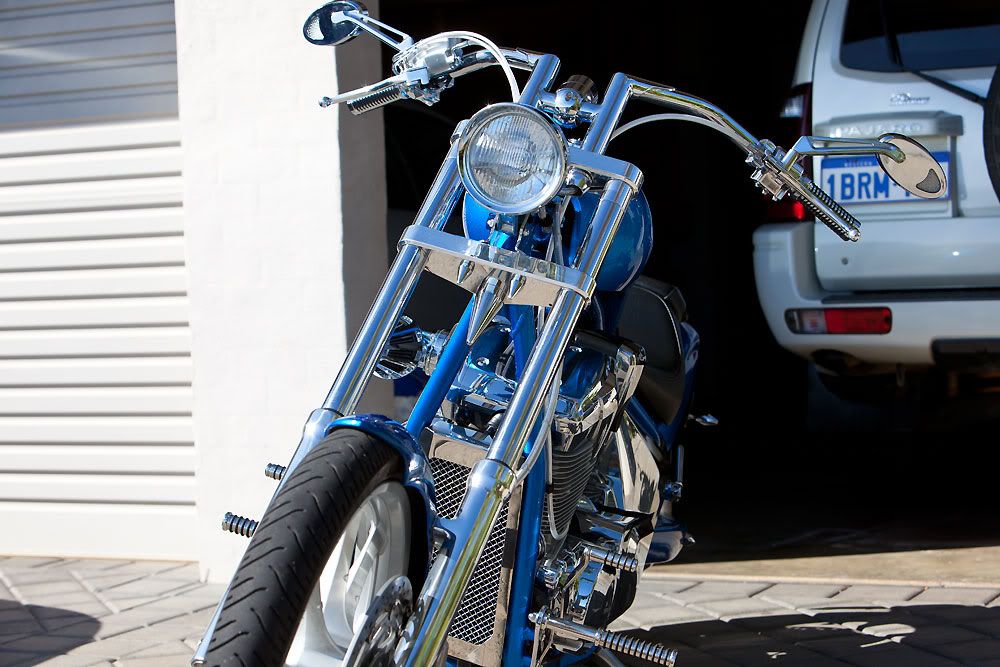 Cheers
Guy