Discussion Starter
•
#1
•
LOL .. i like that title. So as some of you may remember i had a custom Danny Gray seat made for JetBlu. It turned out that the D.G. seat pan wouldnt have fit any better then the stock seat pan with the T-Mod that i had done. Dont get me wrong, dropping the rear tail down almost 3 inches makes the bike look good, but man ive had to adjust a lot of stuff.
I found Sterling on Ebay, where a couple of other riders here have purchased the Butt Crack Seat from. I told Sterling ( his actual name ) that i lowered the rear fender, and that his seat pan probably wouldnt fit. So he sent me the pan ( no charge for shipping, nor for the pan ) and told me to make it fit, and he would finish it. Well, this was my first time tackling fiber glass, and i would say .. it was fun.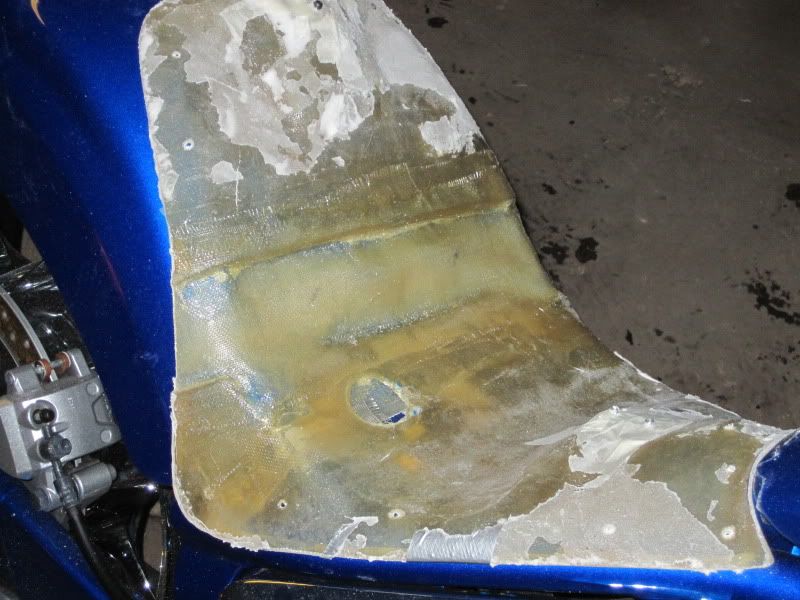 You can see where i actually had to take out an inch or so out to get the rear to lay flat, then had to add a half in to the pan to get it to sit on the rails.
So after reshipping it to him in Cali i started talking with him as to what look i was looking for. Here on the Island, eveyrone has either osterich or alligator. He suggested that i use a natural hide and go with Buffalo! We came to an agreement on price and i was sold. Sterling did me more then a solid and then topped it off with some
X
stitching around the edge of the seat.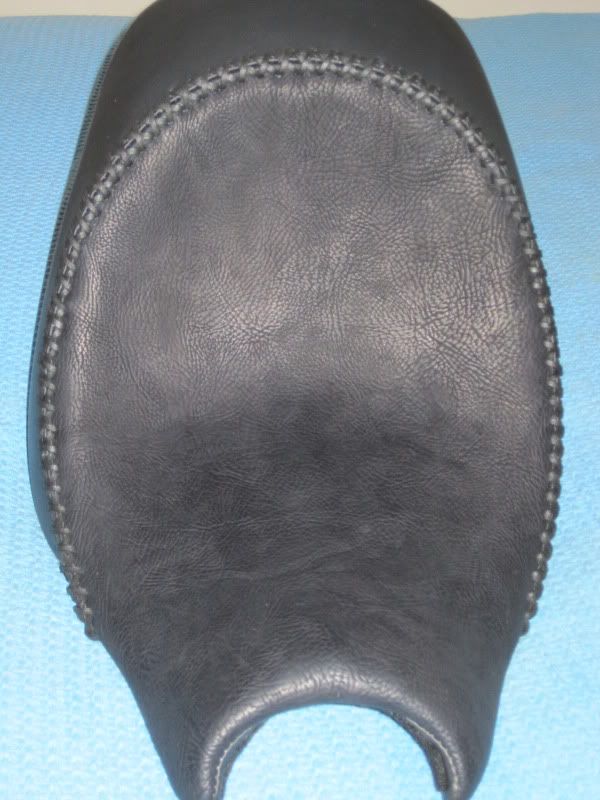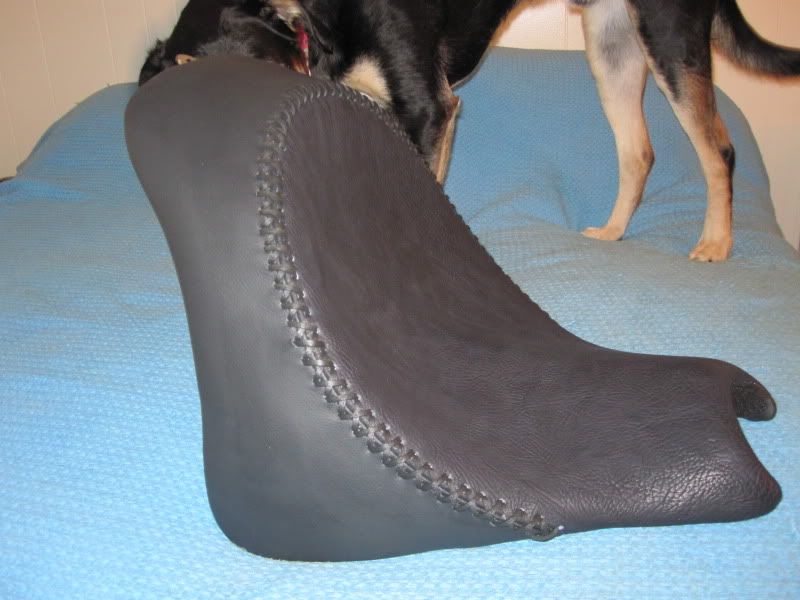 Before this transaction, i didnt know anything about Sterling and his seats. What i did know is that for me to have my OEM seat pan recovered with gel and a synthetic cover i was getting quotes from $300 - $650! Sterling sent me the seat pan for me to make it fit at no charge to me, then he installed the foam with the gel in the seat bottom ... added the Buffalo Hide with the
X
stitching around the edge ... I COULDNT ASK FOR A BETTER SEAT. I have a true one of a kind Danny Gray seat custom fit for JetBlu. Give him a call, youll be glad you did.
Sterlings Cycle Accessories
Sterling's Cycle Accessories.
949-228-7660