SO I am putting on my sumo fender with the led's re done.
I set the fender on the tire and hook up the wiring and the led's work! Then I look at the signals and one is half as bright as the other. WTF! can anything go right with my bike?! Fix one problem and on to another! Every time!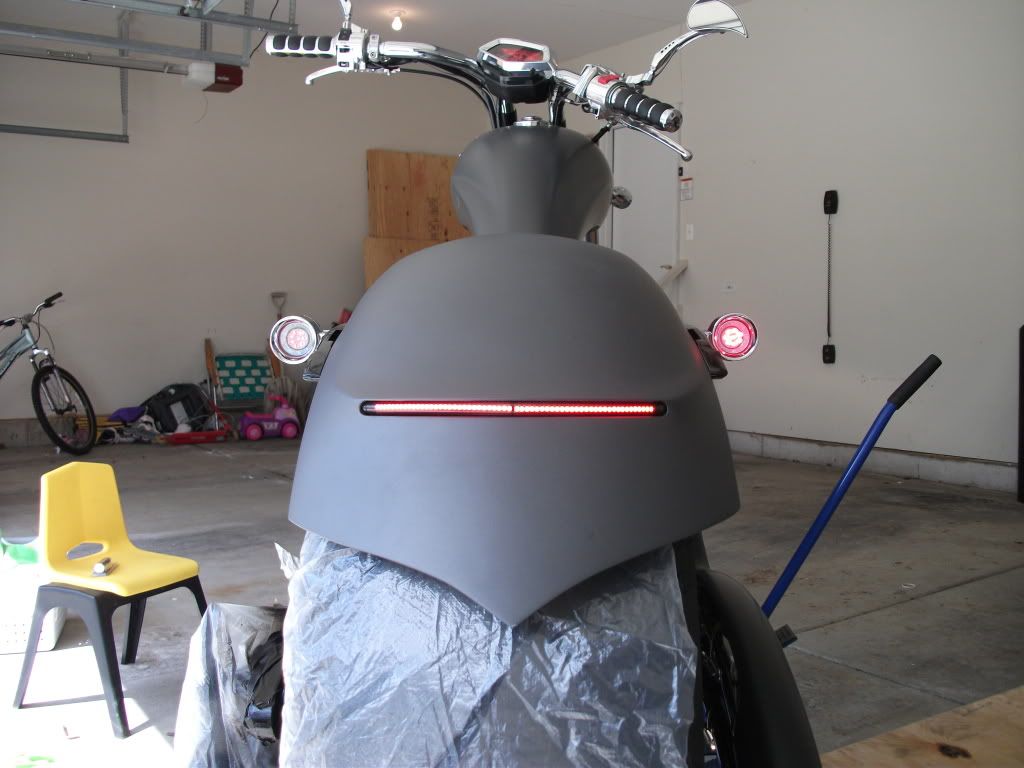 So after my little temper tantrum, because nothing has gone right with my mods. I call Kurt at sumo and we went over everything. Looked at all connections, soldering, pulled the struts off and pulled the wires, sent him pics, switched bulbs, you efin name it we tried it and nothing would work. So three hours later, yes, THREE HRS! I hook it all back up the way it was and ask him what he wants to do. He says
"do you have the fender bolted to the frame"? I say "no". He said to try that. So I am thinking "what the hell is this guy thinkin"? Sure as shit I bolt it to the frame and it works! Something to do with the current. I called him and said "why the hell didn't you tell me that first!!!" I told him I was going to come up there and either kick him in the balls or kiss him!
We both started crackin up about it. After all that all I had to do was bolt the damn strut to the frame