Discussion Starter
•
#1
•
Hi all, back from 3 weeks holiday in ASIA and all the parts had arrived for the modifications to start.
Fitted the new TREES and 3" extensions yesterday, was fairly easy, had to do it on my own so had to modify the procedure a bit. No real problems encountered, just the bottom bearing race was hard to start for removal, Aussie claw hammers must be a different shape to L & M's. Ended up making a special tool for the job, 20 mins to make it and 30 seconds of use.
Bought the TREES from MEAN Cycles they were about $80 cheaper on trees and postage combined.
The EASY part was over, now to replace all the ABS brake lines with MAGNUM ChromiteII braided lines. Long story short I had to physically cut each of the 3 steel lines into about 4 pieces to remove them, keeping the end at the ABS modulator about 8 inches long as I will use this fitting to connect the new lines to. I will post pictures of the lines and the modified pipe on Wednesday when I get the fittings silver soldered on.
The new cables went in nicely after lots of trying of different routes, will also post photos of the route etc this week for all ABS owners to see.
The photos below show the ABS piping half out and the new Magnum ones going in.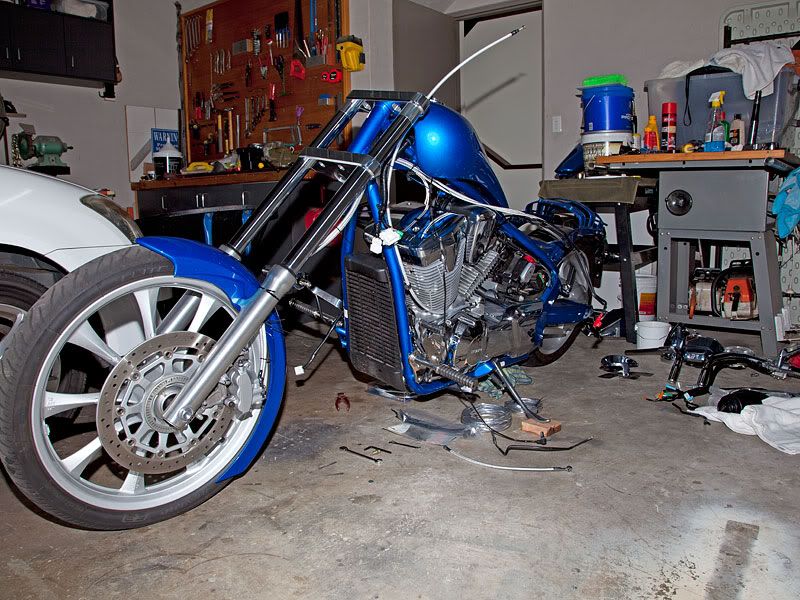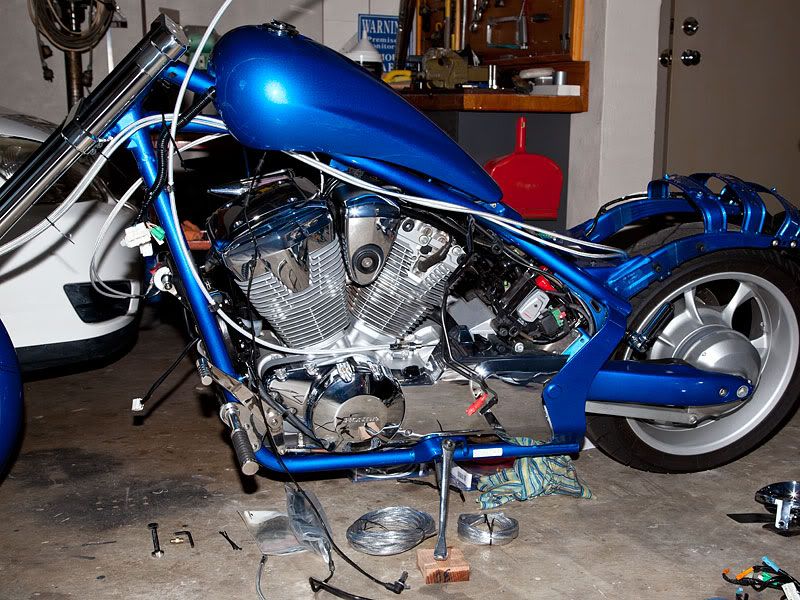 Also covering the front power cables in stainless braid, mainly that big ugly mother that comes from under the tank into the headlight. Tonight I spent half an hour on the big white connector and figured out hour to extract the pins without damaging anything. I have stripped off all the black casing and tape. Will cover the wires in flexible heatshrink and then cover it with the stainless braid casing (fake, but looks the part), then put the connectors back on. More photos tomorrow night.
Before you ask, yes I will post a dedicated post on how to remove the connectors with lots of photos.