Discussion Starter
•
#1
•
Went to the dealer to see how the seat fit and walked in to this!
They said the bike is to nice to be in the back with the rest of the bikes!
There is still a gap between the seat and fender. Any suggestions on filling the gap? That's as low as the seat can be pushed down. Any more and the holes for mounting won't line up.
It's really not bad but it is bothering me. Am I being too picky? Also I have the 1" extenders for the mirrors but I did not put them on. THEY ARE A MUST with these mirrors from demon cycles. Without them the mirrors are useless. Thanks for the advice Dave Mahre!
I am waiting to get the bike home to install the Reaper front fender, black ignition cover, strut covers, and new "BLADE" front signals from RAW! I also bought black pin stripe from "auto zone" and black touch up paint to cover the red stripe on the front tire.
Just not sure which I should use? Suggestions please? I'm not sure if the paint would stay on just going over the red stripe with out any kind of prep?
Thanks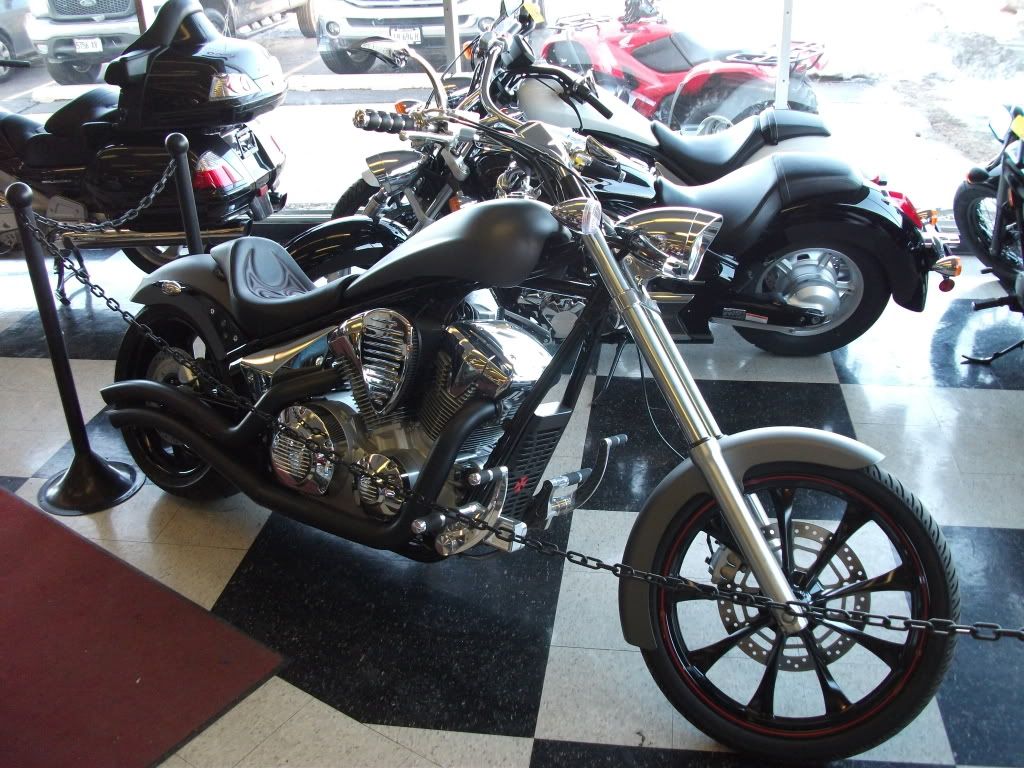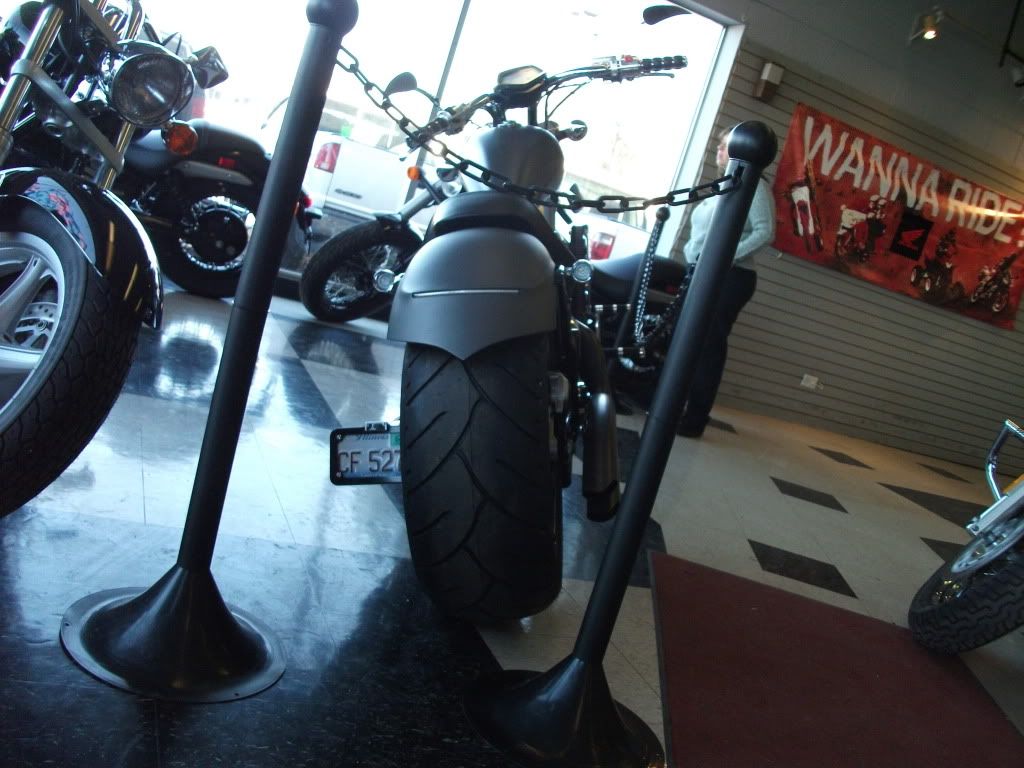 Notice the gap between the fender and seat?